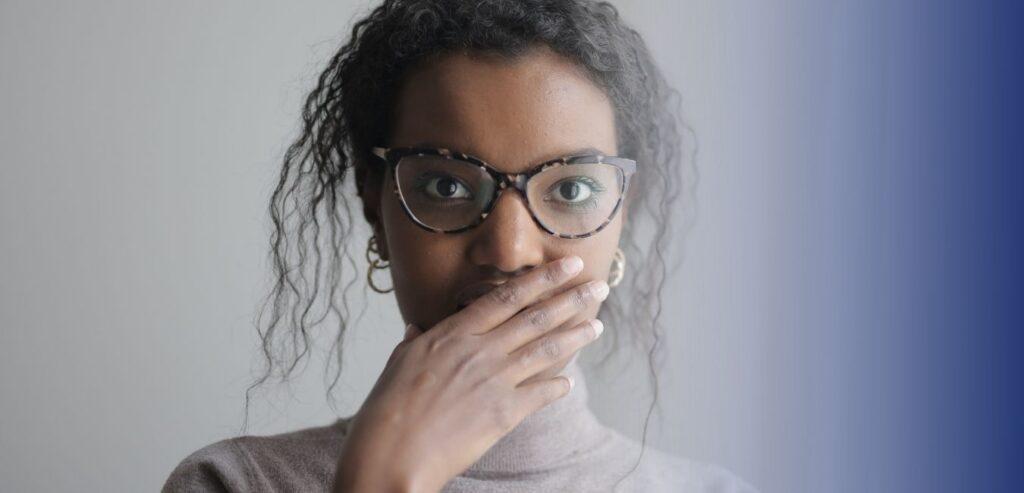 As the COVID-19 pandemic continues to impact communities world-wide, there are several different vaccines that have been produced and distributed all over the world. Getting vaccinated is of utmost importance in order to limit the spread of COVID- 19 and its severity. However, as you know there are so many myths, conspiracy theories and misconceptions surrounding the COVID-19 vaccine. This has led to so many people around the world being hesitant about getting the vaccine. I took the time to find out from a few Avencion staff members about what some of their fears are concerning the vaccine and I realized that different people give different reasons for hesitating to get the vaccine. Some of these reasons include:
Vaccine confidence – most people lack confidence in the vaccine, they have so many concerns and don't trust that the vaccine is safe to use. Most people find it hard to believe that the vaccines are effective due to the fact that they have been developed in less than a year when normally it takes up to 10 years to develop a vaccine. Owing to this people have their suspicions about it and are not keen on getting vaccinated.
People do not see the disease as a threat -There are so many people who do not see themselves as a threat so they do not think it is necessary for them to get the vaccine.
People do not understand– In as much as much as we are all aware of this pandemic there are people who do not fully understand what the benefits of the COVID-19 vaccine are so they fear getting vaccinated when they do not understand anything about the vaccine or what types of vaccines are there.
Health complications– There are so many people who believe that the vaccine causes long term health complications like autism, the first and most popular myth is that the vaccine causes infertility in women, which is why a number of women are hesitant to get vaccinated.
A smaller group of people from the Avencion team believe that the vaccine contains a microchip that will be used to track and harm people, they also believe the vaccine makes you magnetic and causes COVID-19 variants.
BENEFITS OF THE VACCINE
Despite all the negativity surrounding the COVID-19 vaccine, there is a lot of positive feedback circulating. COVID-19 vaccines are effective and are not experimental, the vaccines go through all the required stages of clinical trials and testing before being distributed to the public. It is very important and recommended for everyone to get vaccinated, including people who have already had COVID-19 because studies have shown that people who have recovered from COVID-19 are advantaged because the vaccination provides a boost in protection.
MY PERSONAL OPINION ON THE VACCINE AND EXPERIENCE WITH COVID
Some people are afraid that the vaccine has more risks than benefits. Personally, I believe the COVID-19 vaccine is very beneficial. I was equally hesitant about getting the vaccine due to the many misconceptions that are circulating on social media. However, I decided to do a lot of research and my findings were that the vaccine has more benefits than risks. Medical agencies like FDA in the USA and EMA in Europe, are very cautious about granting approval. If the COVID-19 vaccine did not meet the criteria, the vaccines would have never been approved by the FDA and EMA.
I was faced with COVID-19 earlier this year and I had to do the math myself on whether the risk of getting COVID-19 again and experiencing medical issues is higher than the risk of being vaccinated. My experience with COVID-19 was quite bad and, in a way, it was an eye-opener. In June 2021 I tested positive for COVID-19, at first, I thought it was just a regular cold until it didn't feel so regular anymore, I had a fever, a continuous headache, body pains, and felt tired all the time. Shortly after, I lost my sense of smell and taste. I was isolated at home with the rest of my family who had also tested positive. It was a really tough time for me because I was well aware of COVID-19 but I underestimated the virus which is why I decided to do a lot of research about COVID-19 and the different vaccines being produced. After doing my research I was convinced that the vaccine was safe so I made the decision to get vaccinated on the 23rd July 2021 along with a few of my colleagues. Despite the fact that some people have mild side effects after getting vaccinated, I did not experience any side effects to this day.
SUMMARY
The COVID-19 virus has affected so many people worldwide negatively, which is why we are all looking forward to the day when we can put it behind us and live our lives in a COVID-19 free world. The goal for the COVID-19 vaccine is to contribute to the reduction of COVID-19 mortality and morbidity. Getting vaccinated is a personal choice, which is why it is very important to do extensive research about the virus and the vaccine in order to come up with a conclusion that will be beneficial to not only you but the people around you as well. Others have done their research, read a thousand articles and have done all the calculations and are just not sure. Whether or not you have been vaccinated, it is very important to continue to follow all the safety guidelines that have been put in place to limit the spread of the virus. I look forward to living in a world where COVID-19 is suppressed or eradicated, so let us continue to practice social distancing, wash hands frequently and stay home if you are sick.
Written by: Kasonde Salome Muyoba
Avencion